Commercial Roofing and Multi-Family
Roofing the Virginia's since 1994
Commercial Roofing and Multi-Family
Roofing the Virginia's since 1994
CONTACT US TODAY FOR A FREE ESTIMATE!
We provide roofing for commercial buildings including, warehouses, schools, manufacturers, retail businesses, commercial rental properties, office buildings, restaurants, storage facilities, and hospitals. We have clients that we have been serving for more than 15 years.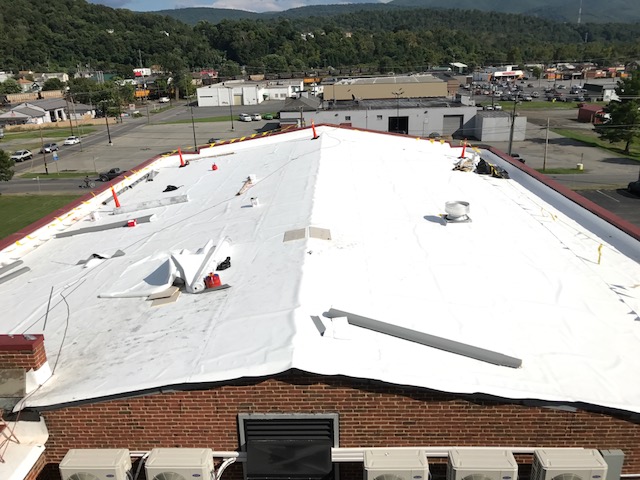 S.G. Young Contracting, LLC is certified by most major roofing manufacturers.
EPDM, Usually black in color, long lasting and economical
White thermoplastic membrane that has heat welded seams.
A single ply membrane, white/tan/grey, features heat welded seams and is perfect for restaurant applications because of its unique properties where grease is an issue.
There are numerous roof coatings available, and there is a unique application for each. Liquid rubber, which can waterproof for 10 years or longer. Other coatings reflect UV rays, which can damage roofing. Others are designed to fix leaks on flat and low sloped roofing, including asphalt, metal and rubber.
If you need to replace or repair your shingle roof, S.G. Young Contracting, LLC can help. We are certified to install most shingle manufacturers systems and we can handle any size project - large or small. Our crew sizes vary from a 2 man repair to a crew of 20 or more for the really big jobs. We also install a variety of specialty products ranging from metal roofing, copper, green/vegetative, snow retention, gutter guards, and chimney caps/crown replacement.
More than 75% of S.G. Young Contracting, LLC work is for commercial clients and property managers.