Custom Prefabricated Roofing Systems
Roofing the Virginia's since 1994
Custom Prefabricated Roofing Systems
Roofing the Virginia's since 1994
CONTACT US TODAY FOR A FREE ESTIMATE!
S.G. Young Contracting, LLC is proud to offer precision-fabricated, customized single ply roofing. This Product line is durable, energy efficient, and code compliant. To deliver long term value and is backed by the industry's best warranty. Being a proprietary thermoplastic formulation, it provides exceptional flexibility, reflectivity, resistance to U.V. Radiation, and flame retardance. This material is available in white, tan, and grey.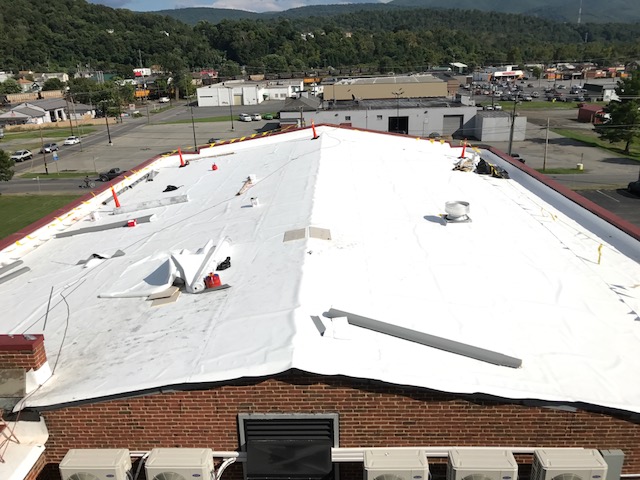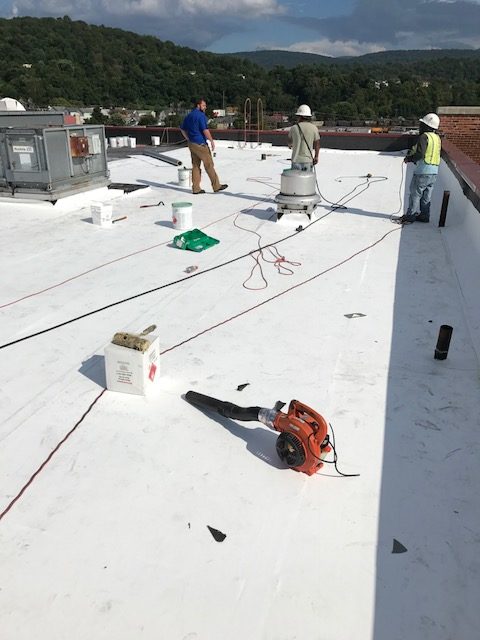 Custom Prefabricated Roofing Systems
This Roofing can be used safely with the below-listed materials, making it an excellent choice for commercial buildings of all types.
Acrylic Paint
Detergent Solution
Fertilizer Solution
Fruit Juice
Hydrogen Peroxide
Linseed Oil
Masonry Cleaner
Muriatic Acid
Oleic Acid
Sodium Hydroxide
Copper Sulfate
Ferric Chloride
Fiberglass Mat
Furnace Residue
Latex Paint
Lard (Animal Fats)
Phosphoric Acid
Polypropylene
Zinc Chloride